A healthy smile is an important component of a healthy body. It is important to have strong teeth and healthy gums which are the building blocks of a beautiful smile. Studies have even shown that the quality and quantity of a person's smile is the benchmark for happiness and successes in many aspects of life. We know how important it is to have a strong smile, but what about the importance of having a smile that gives you absolute confidence to want to show it off all the time?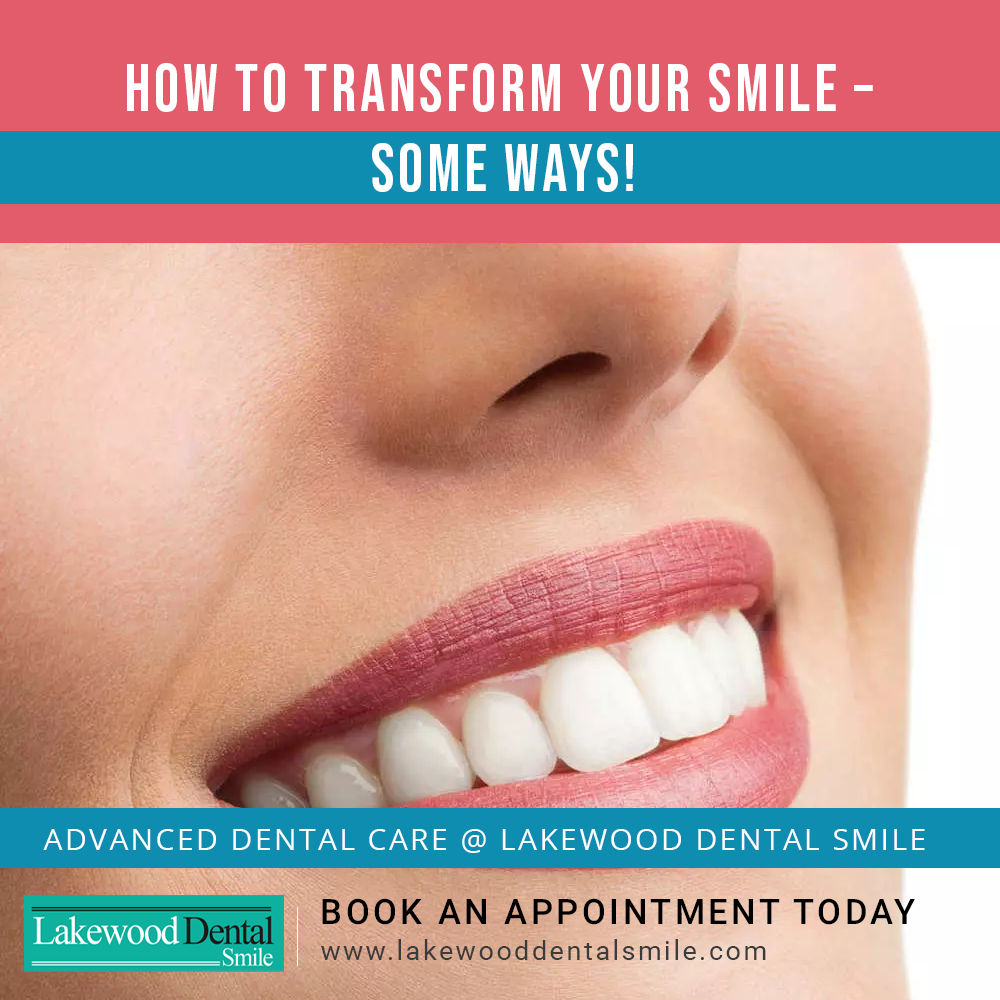 You really wish your teeth were straight
Having straight teeth and a properly aligned jaw goes far beyond just appearances and can impact overall health. Straight teeth are easier to keep clean and can reduce the chances of cavities and gum disease with proper home care.
Proper jaw alignment can also help reduce the incidence of teeth grinding (bruxism) and also other related issues such as TMJ and headaches. Having straight teeth can also affect the entire shape of your face. Incognito lingual braces and Invisalign are the two best options to straighten your teeth effectively and discreetly. Lingual braces attach to the inside (lingual side) of your teeth and straighten your teeth similar to the way conventional braces can.
Invisalign straightens your smile through a series of invisible, removable and comfortable aligners that virtually no one can tell you are wearing. Invisalign trays are removable for cleaning and changing to a new set as your teeth move and straighten over time. As an added bonus, Invisalign trays can also be used with at-home and overnight teeth-whitening systems.
To learn more about straightening your teeth, you can book an appointment online with Lakewood dental smile anytime for a free consultation.
You wish you can have a more even smile
Teeth with chips, gaps, short or uneven lengths, or discoloration that can't be corrected with whitening can have a big impact on self-confidence and how someone feels about their smile.
Veneers are one treatment option that can completely transform your smile. Veneers are made by creating an impression of your teeth. Veneers are fabricated in a lab to fit exactly over your existing teeth. Your dentist will then prepare your teeth using an etching process and will bond each veneer to your tooth, one-by-one. Your dentist will then make adjustments if needed to ensure your bite is even
You like your smile to be whiter and brighter
Many people are satisfied with the sparkle they get from brushing twice daily with fluoride toothpaste, flossing once a day, and regular cleanings at the dentist's office. However, if you decide you would like to go beyond regular care to make your smile look brighter, you should investigate all of your options.
Professional in-office teeth whitening as well as follow-up home whitening can be a very visible and cost-effective way to transform your smile to its brightest. A consultation is required before in-office whitening to ensure effectiveness. This consultation can usually be completed at the same time as the whitening treatment. At the consultation, the doctor will check the health of your teeth and gums, and discuss the available whitening treatments with you.
Get advanced dental treatment in Dearborn, Michigan, Lakewood Dental Smile has a reputation as the most reliable dentist in Dearborn, Michigan for a wide array of dental diseases. The treatments include Root canal treatment, Cosmetic dentistry, Dental Implants, oral and maxillofacial surgery, gum and bad breath and so.