Good oral health is important for overall physical health. To maintain good dental health always, it is required to have routine dental examinations with the dentist. What most of us have the habit is that only we face any dental trouble we visit the dentist. A routine dental visit is required to keep your dental health in top form though you don't face any dental issues. If you found yourself wondering what the point in making a regular visit to the dentist, then here lies its importance – the studies state a considerable part of the population across the world is facing the issues like the tooth decay, visible plaque, and regular pain.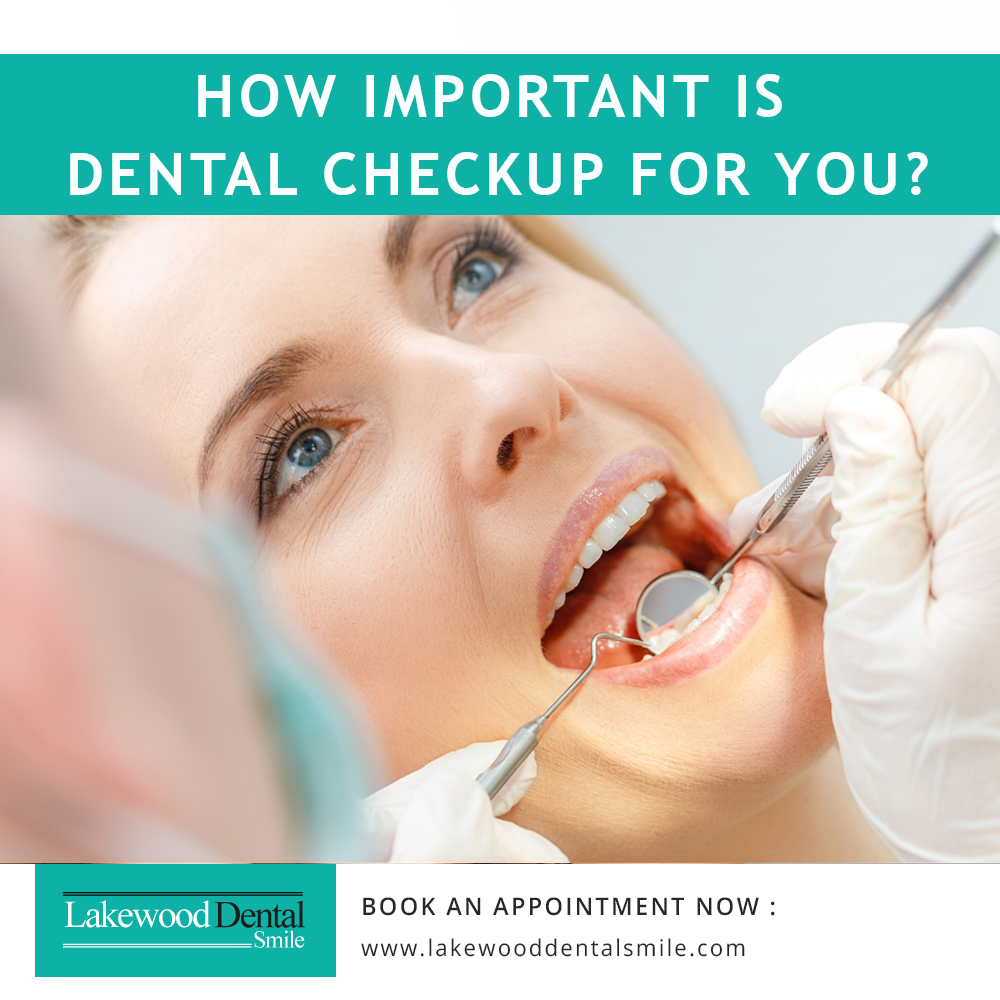 When you should visit your dentist?
The dental checkup is recommended for both adults and children and the visit frequency depends on the advice of the dentist. In extreme cases, it may be required to consult more often. Certain type of medications affects teeth badly leading to dry mouth and then teeth decay. You need to visit the dentist for more consultation and treatment if necessary.
Why the dental treatment is very important?
Most of us have a casual approach to the health of our mouth than caring for the overall health of the body. We actually are giving a venue to develop dental issues until it becomes worse. There are a lot of other reasons for dental issues, but here listed the ones that almost are not taken care off:
– Bleeding Gums
Letting gums to bleed helps develop cavities and swollen gums and this cause to fill with bacteria that eventually eat away teeth resulting in tooth loss. Here is the importance of a visit to the dentist on a regular basis. By doing so, ensure that your gum health is properly maintained and the early visit prevents the further development of it.
– Tooth Pain
Cavity-forming is the primary cause of tooth pain. Once the formation leads to the stage where it is causing pain, then the suitable treatment option will be followed such as the root canal treatment or teeth filling. Routine check-ups make sure that the beginnings of a filling can be identified and treated.
Overall dental check-ups will dramatically decrease the potential for all oral health problems becoming serious. They are also cost-effective compared to paying for expensive major dental works such as tooth replacements, crowns, and gum repair.
Make a visit to the Lakewood Dental Smile in Michigan
Visiting the dentist should be a regular part of your schedule, just like a proper oral health routine. Hence it's time to prioritize our oral health. If you haven't seen your dentist in a while you are requested to do at the earliest.
Lakewood Dental Smile is considered to be the best dental clinic when it comes to advanced dental care in Dearborn, Michigan, USA. The center offers the best in class treatments including the cosmetic dentistry, root canal treatment, gum and mouth diseases, dental implants, etc.