Fed up with your teeth due to several dental issues? You are not alone. Estimates say that lot number of people are having dental issues for years. Most of them either want to get their teeth removed or replaced. What could be the options here? Maybe that the dental issues could be genetic, or injury or years of neglect. If you are tired of dealing with the issues then you might be contemplating having to remove or starting over again.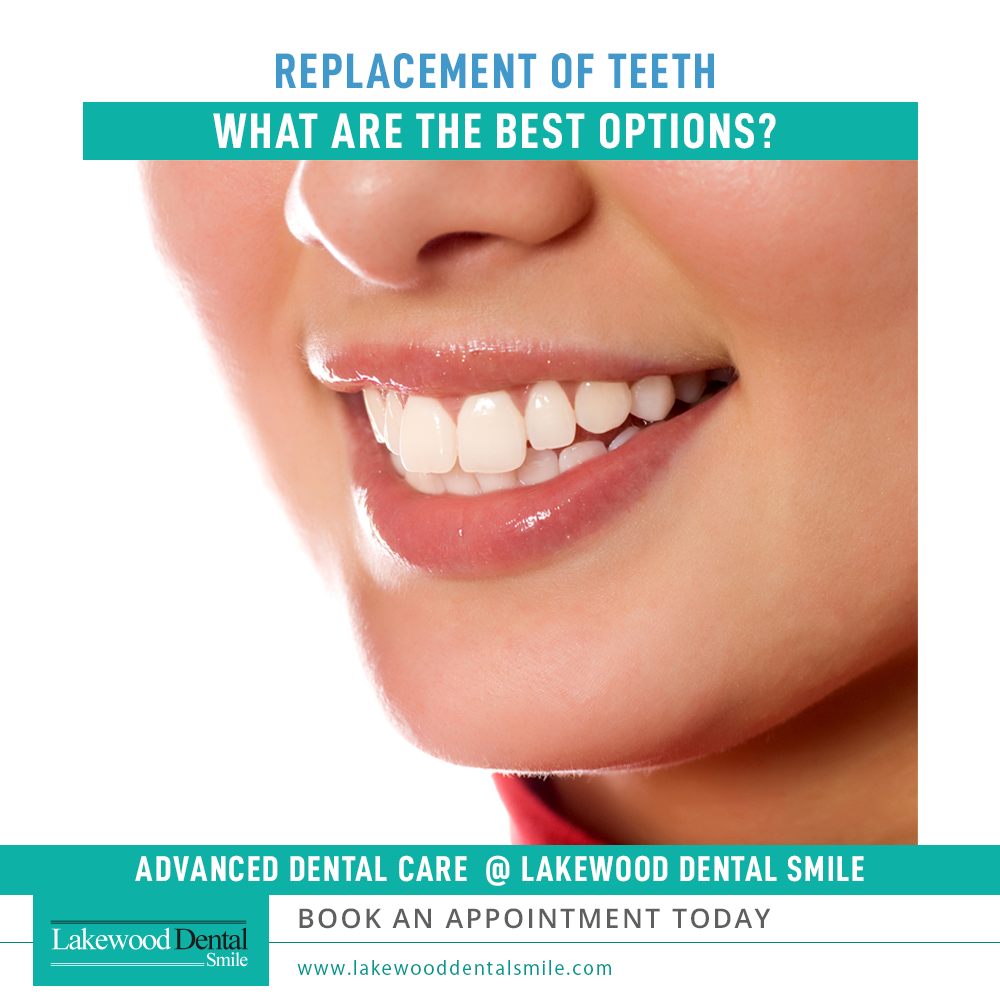 What are your real options?
When all your teeth are gone and you want them replaced, you have two main decisions to make:
– Dentures (temporary fill in for lost teeth)
– Dental implants (permanent teeth replacement option)
Dentures – a substitute for lost teeth
Dentures act as a substitute for missing teeth which can be taken out and put back into the mouth. Compared to traditional dentures, modern dentures have advanced much and feel exactly the same way as one's natural teeth. Moreover, today's dentures are more comfortable to wear than ever. Dentures are considered the most viable option for the missing teeth.
Types of dentures can be categorically separated into two: full dentures and partial dentures. Your dentist will help you choose the type of dentures that best fits you based on whether some or all of your teeth are going to be replaced and the cost involved.
The main difficulty the patients feel is that they are not really fastened to your gums so they can move and shift around. This makes the chewing, eating and speaking difficult. It is important that the dentures be of right shape and size and dentures so that it is easier to remove when eating. Be aware that the dentures need to be removed each night and cleaned regularly. Dentures have a lifetime of 5 to 10 years.
Dental Implants
Dental Implants – When the tooth roots are left un-replaced the face can begin to sag and this can be prevented with Dental Implants. Dental Implants act like real teeth and prevent jawbone erosion. Dental implants join with the bone to restore the jawbone just like the real tooth do.
Once the implant procedure is done, a premature denture that acts and looks like real teeth attaches to the implants. Once the permanent denture fuses with the implants, you can eat with them, chew with them and speak as normal and everything else without having to worry about the dentures slipping or falling out. This seems like a good option because you get the advantages of both the implants and the affordability of dentures.
Get Started Today with Lakewood Dental Smile
If you are ready to replace your teeth, get started with a dental implant consultation at Lakewood Dental Smile. Lakewood Dental Smile is a leading dentist in Dearborn, Michigan offering a range of advanced dental practices at an affordable cost. The range of treatments the dentist offers to include the cosmetic dentistry, root canal treatment, root canal treatment, Dental Implants, gum, and bad breath, Dental Braces and Crown and Bridge.