People sometimes undervalue the worthiness of a smile. The fact is that the real emotional worth of a smile can hardly be measured.
If you feel your dental health is not to the mark to produce a good smile you wished, cosmetic approaches are available. Your dentist will be able to help you make your mouth healthy and give an attractive smile. He or she can do much more than give your mouth a clean good feeling. If you are in the US, you know how important is to have the best look. It's all about cosmetic dentistry that makes a confident, beautiful you through various cosmetic dental procedures.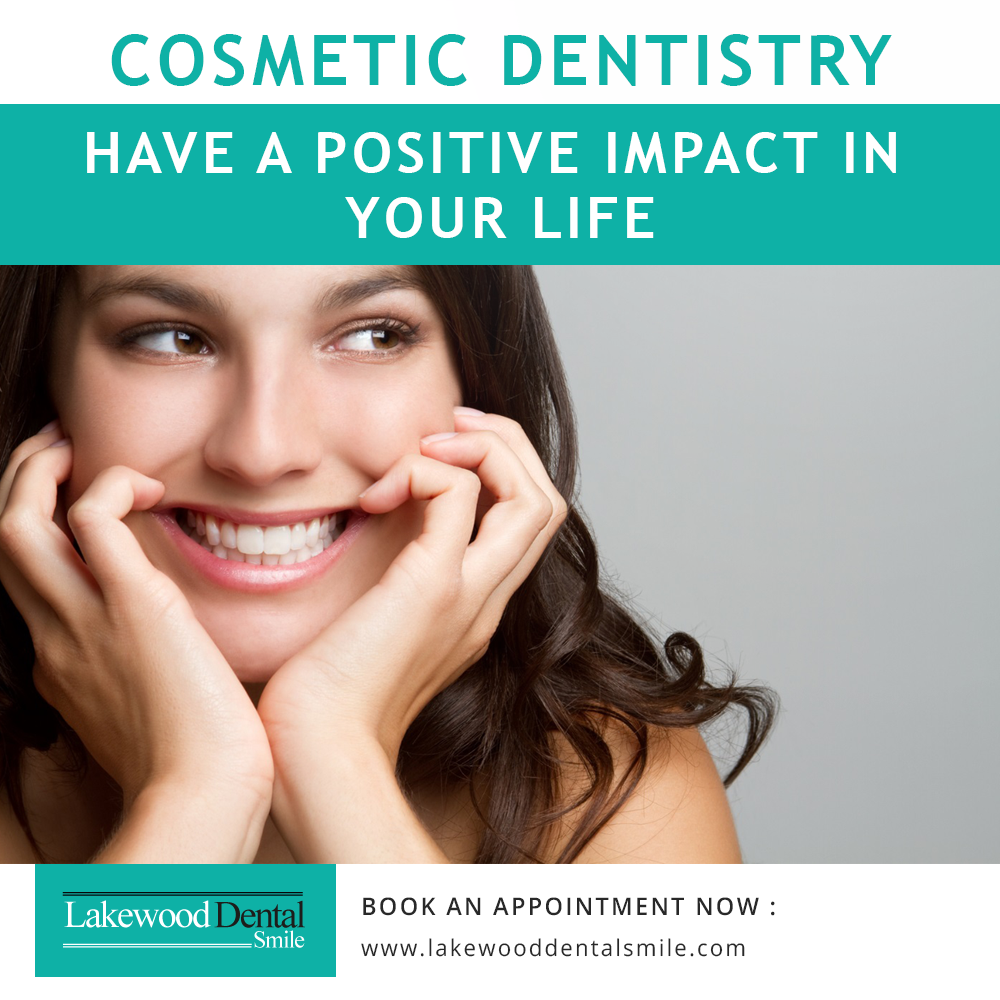 What's in a smile?
Don't you ever want to smile more with confidence? There might be something that holds your smile, it could be the discolored teeth, or misaligned teeth, or crooked or fractured teeth. The dentist may recommend a cosmetic procedure to enhance your self-confidence and smile.
A confident smile activates the chemicals in your brain that lowers stress. It is highly beneficial to your health. Experiencing lowered self-esteem can be damaging both physically and emotionally. If it's because of your appearance, you have options. You don't have to live with an incomplete, discolored, or crooked smile. Cosmetic dentistry can get you back to a place where you're more than happy to share a friendly smile, and often.
Perception and confidence
Apart from confidence, there is much to your smile. The perception of others has a bigger role in deciding to undergo cosmetic procedures. Other people can judge your look better than you and quite often the judgments could be based on your teeth.
Most of the population carries the thought that the straight teeth are more successful, brilliant and sharp. The persons with crooked teeth may have to face several emotional setbacks in their life because of the lack of self-confidence.
Having whiter teeth is seen to be a sign of youth, attractiveness, and earning a high income. If you've never thought about just how important your smile is, now you know how our tendencies to go off first impressions work.
What procedures might you opt for?
A wide range of cosmetic procedures is available for various dental issues such as the missing teeth, crooked teeth, and discolored teeth. If you have missing teeth, dental implants can be the best solution available. Dental implants are firmly implanted into your jawbones and they look like natural teeth. They feel like a natural tooth. One reason you are rejected for dental implants is that your jawbone might have degraded due to disease or degenerative condition.
Invisalign is a proper treatment if you are looking to straighten teeth. Invisalign are clear aligners that do the job of braces but without metal wires. You can have a straighter smile in a few months.
When it comes to making your teeth shine bright, there are teeth whitening options. It's true that you can try various other teeth whitening options of your own, nothing compares to having it professionally done. The materials used are not only more powerful, but they are safer because of their professional application.
Conclusion
Depending on the dental discomfort you have, the dentist determine the suitable treatment. But, if you're looking for a cosmetic dentist in Dearborn Michigan, the team at Lakewood Dental Smile is here to provide you with the professional care you need while making sure you receive it in a comfortable environment. The dentist will work with you to determine the best treatment course to help you get the smile you've always wanted.