Maintaining good oral hygiene is important for healthy teeth and gums. Good oral hygiene wards off certain dental issues including the bad breath. The toothpaste you use for dental hygiene can play a critical role in oral health, but with a variety of toothpaste available in market, it is difficult to choose what product is the best. Here we define how you can choose the best toothpaste as per the needs and preferences.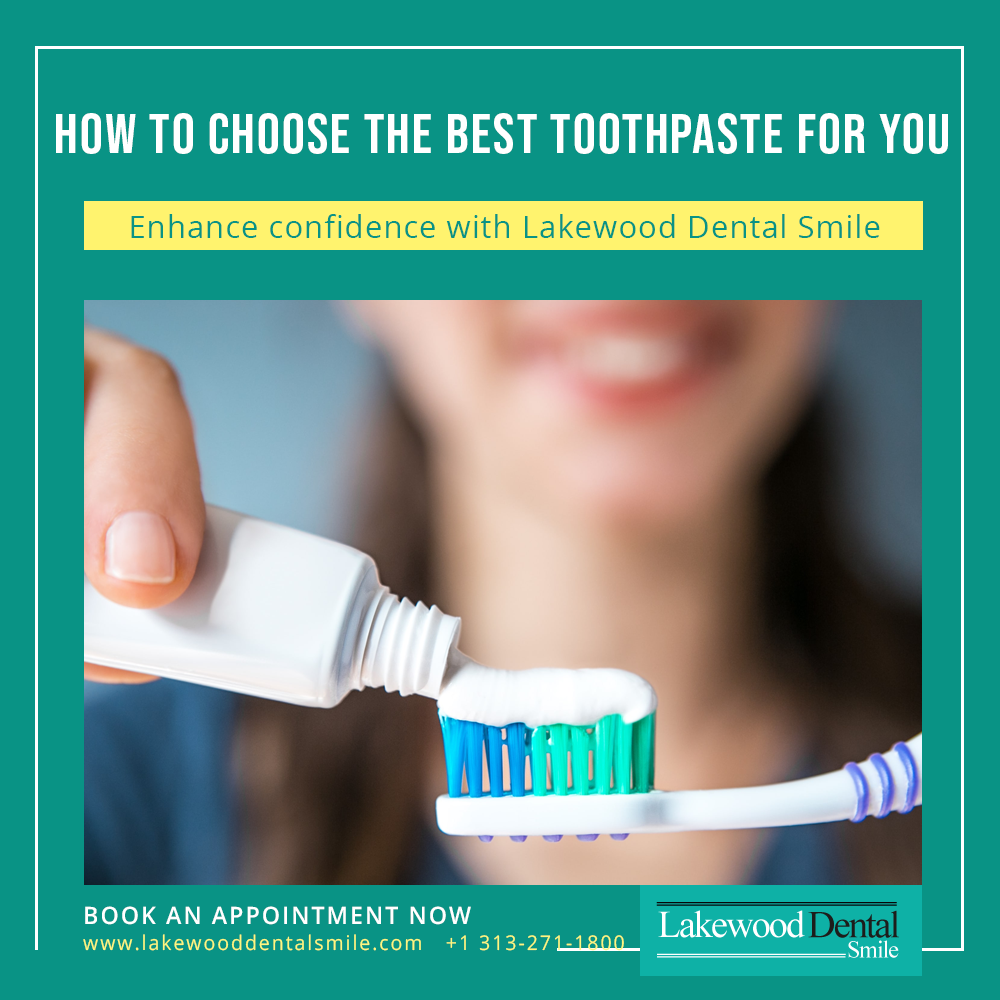 Looking at the fluoride content
Fluoride is a natural mineral that protects enamel and fights cavities. Fluoride that is present in toothpaste and drinking water is good content that is capable to fight dental cavities. Various studies underline the fact it is a safe and effective treatment. Due to this fact, the ADA – American Dental Association consider fluoride to be an essential part of the toothpaste. Therefore people with dental problems would better prefer fluoride toothpaste and drink water with fluoride content. Natural toothpaste may be a better option for those who don't like to prefer fluoride toothpaste as it may be fluoride-free.
Reading the label
Reading the label on toothpaste would be beneficial since all types of toothpaste are not suitable for everyone. For example, some paste type is not suitable for younger children. As per the guidelines, manufacturers should include any additives and sweeteners on the label. Being aware of the ingredients allow people to avoid specific chemicals if they are sensitive to them. The common ingredients include that may contain in the product includes saccharin – a sweetener, calcium carbonate, and silicates – abrasive materials, glycerol – to give the paste a gel-like consistency, and sodium lauryl sulfate (SLS), a detergent that causes the paste to foam.
Choosing based on specific dental problems
People with dental issues should choose a toothpaste that meets their specific needs. Depending on the dental conditions one may choose anti decay toothpaste or desensitizing toothpaste or anti-plaque toothpaste or whitening toothpaste. If one is suffering from tooth decay, they can choose anti-plaque tooth paste and if they are suffering from the pain, they can choose the desensitizing tooth paste.
Choosing a whitening tooth paste
Many people want a whiter smile and teeth, and whitening tooth paste proves to be effective for achieving a white smile. These products contain abrasive elements that polish the teeth or remove stains from the tooth's surface. People with sensitive teeth is better to choose the desensitizing toothpaste. Using the whitening toothpaste for sensitive teeth make the sensitivity worse. Your dentist can provide you proper advice on whitening options that are safe for sensitive teeth.
Your individual needs and preferences matters finally
People have varied needs and priorities. When selecting a toothpaste brand they consider their needs and of their family as well. If it is required people can shop around and try different options. However, there are certain factors to be considered when choosing. How sensitive are the ingredients, how well a toothpaste meets the dental needs and how refreshing the toothpaste is?
When to see a dentist With multiple options, it can be challenging to choose a toothpaste brand. If a person is unsure, they can speak with a dentist about the best available options. If you are based in Dearborn, Michigan, you seek the dental appointment with Lakewood dental smile. They will suggest the best options when recommending products based on your dental issues.